Support the club, get bar discounts and much more with a UCBC membership.
Uppermill Cricket and Bowling Club 2021 Membership
For the 2021 season, all memberships are to be purchased through the website, existing Life Members do not need to purchase their plan again and all Bowlers Memberships can be purchased as usual and not on the website.
​
If you have any problems or would like some help purchasing your membership please view the video below for help or see the Q&A for commonly asked questions.
​
​
​
​
Cricket Players
If you play for any our teams on a senior level you will need to purchase an appropriate membership aswell as pay a small cost per match of £5
​
Please view the available plans below:
​
Please note that all membership plans will automatically end on the 31st March 2022 for the new season no matter when your membership was purchased.
​
If you have purchased a membership on behalf of another player or you have purchased a family membership, we need to know your name/s. You can either contact us at or fill in the form below.
If you cannot purchase your membership through the website you can still purchase your membership by downloading and sending in this form:
Frequently asked questions
How do you purchase your club membership?
---
Heres a quick video to see how: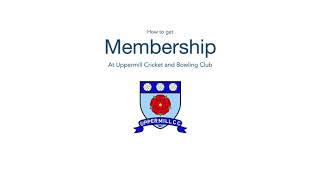 ---
What if I cant use the site to purchase my membership?
---
If you are unable to use the site to purchase your membership plan, then you can download the membership form from above and follow the instructions there.
---
Is my personal data safe?
---
Yes! All your data is safely managed and kept secure. To view how we keep your data you can view our privacy policy at www.ucbc.club/privacy-policy
---
Can I purchase more than one membership on thes same account?
---
Yes, if you need to purchase multiple memberships (such as two junior memberships) you can. There is no limit!
---
How long will my membership last?
---
Memberships will become active from the 1st April 2021 and conclude on the 31st March 2022, where you can then repurchase your membership.
---
How do i create an account?
---
You can create an account when purchasing your membership by clicking sign up, you can log into the site whenever you want, to check your membership and book events in the future.
---
Why do I need to purchase my membership online?
---
The club is constantly trying to develop itself and we believe that bringing things online will overall benefit the club and make it easier and more efficient for all members.
---
How do i get my membership card and benefits?
---
Membership cards will be available at the start of the season (17th April) from the club secertrary. However people wont be allowed in the bar till mid-May.
---
What if I have a previous life membership?
---
If you previously have bought a life membership all your details will be automatically added to the system.
---
What if i am a Crown Green Bowler?
---
For Uppermills Crown Green Bowlers you can purchase your membership as you usually would do and not through the website.
---
---